Helping You Find Relief from Dry Eyes
Dry eye can put your day on hold, especially if symptoms like blurry vision and eye fatigue appear. Dry eye can be caused by various factors, including excessive screen time, your environment, and tear production issues.
Our team is committed to getting to the bottom of your dry eye symptoms through innovative treatment options like OptiLight by Lumenis.
You don't have to deal with dry eyes alone—schedule your appointment today.
Book Appointment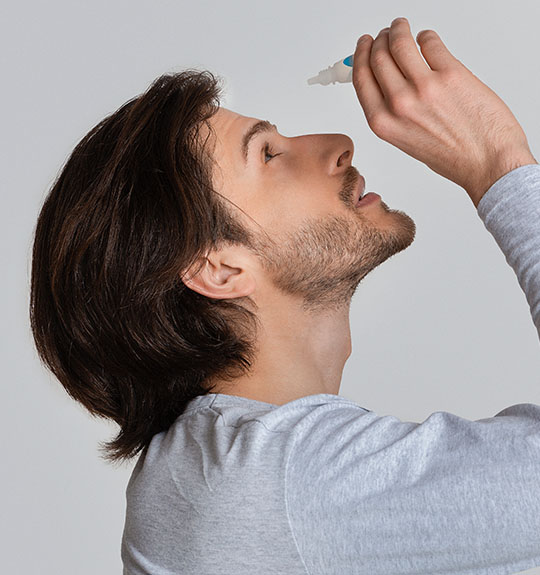 Understanding Dry Eye
Your tears are composed of 3 layers, the oily outer, watery middle, and inner mucus layers. Dry eye can occur when the glands that produce these elements of your tears are not functioning properly or become inflamed.
Inflammation of the glands that line your eyelids can also lead to meibomian gland dysfunction (MGD). MGD can reduce oil production, causing water to evaporate and resulting in dryness.
Dry eye relief is an appointment away! Our dry eye assessments include meibomian gland imaging to help our team understand your dry eye symptoms and prepare a personalized treatment plan.
OptiLight by Lumenis
OptiLight by Lumenis is a light-based, non-invasive treatment done in the area below the eyes to manage dry eye. The first and only IPL FDA-approved for dry eye management.
The treatment is safe, gentle, and is backed by more than 20 clinical studies.
OptiLight uses precise pulses of light to reduce the inflammation that is typically associated with dry eye disease, improve tear break-up time, and increase meibomian gland functionality.
Conventional Treatments
Our team also offers conventional treatments to manage dry eye symptoms and promote good tear care habits, such as artificial tears and warm compresses to help relieve dry eye symptoms.
Treatment That Can Provide Relief
Dry eyes don't have to keep slowing you down! Whether your dry eyes are a result of your environment or other factors, we can help you find relief.
Contact us to schedule an appointment and address your dry eyes today.
Book Appointment
Come Visit Us
You can find us on Plaza Drive in the Grundy Plaza, right along the beautiful Levisa Fork. Our team is looking forward to welcoming you.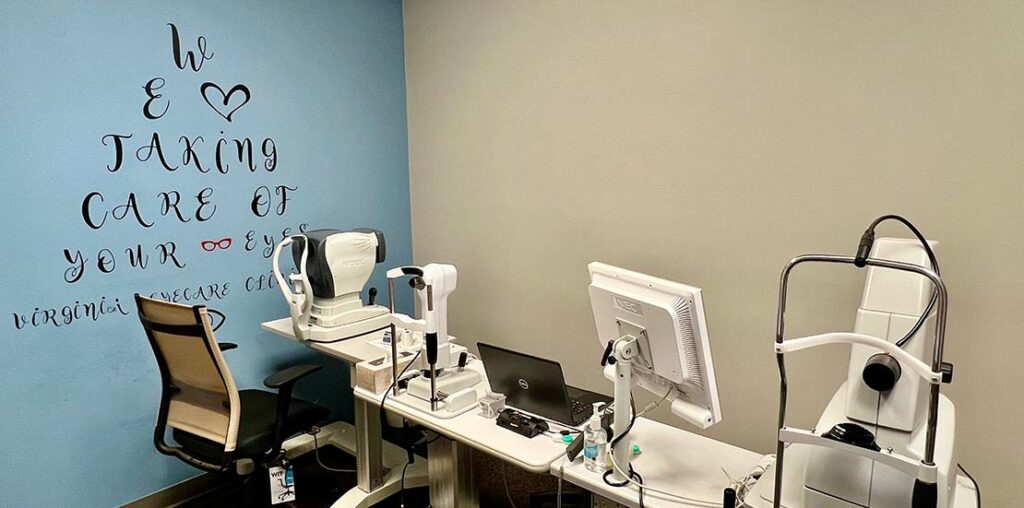 Our Address
1193 Plaza Drive

Grundy

,

VA

24614
Hours of Operation
Monday

:

8:30 AM

–

5:00 PM

Tuesday

:

8:30 AM

–

5:00 PM

Wednesday

:

8:30 AM

–

5:00 PM

Thursday

:

8:30 AM

–

5:00 PM

Friday

:

8:30 AM

–

3:00 PM

Saturday

:

Closed

Sunday

:

Closed
Book Appointment
Our Brands
We've got eyewear options for the entire family, in every budget and every style. Our team will help you pick the perfect frames for your face shape and lifestyle needs.
We carry durable frames for kids, funky colors and shapes for trendy teens, and style-savvy classics for office-goers. No matter your needs, we can find you something that fits your prescription and looks good too!