Controlling Myopia Early
Myopia, also known as nearsightedness, is a progressive vision condition that can affect children at an early age and make distant objects appear blurry. Myopia can affect your children in the classroom and even when they're out exploring with their friends.
According to the National Eye Institute, approximately 42% of Americans ages 12-52 are myopic. Myopia is a vision condition that begins during childhood and continues through adolescence. The greatest changes in myopia occur from age 6 to 16. Young children undergo incredible growth and development, and their vision also undergoes crucial developmental steps. With every growth spurt your child's eye is elongating and the cornea is steepening. As a result, light that usually focuses on the retina instead ends up focusing in front of the retina, causing faraway items to appear out of focus.
We want to help your children enjoy clear, healthy long-term vision for years to come. Our myopia control services include MiSight contact lenses and low-dose atropine to help control the progression of myopia.
Don't let myopia slow your children down! Contact us to schedule your child's next eye exam.
Book Appointment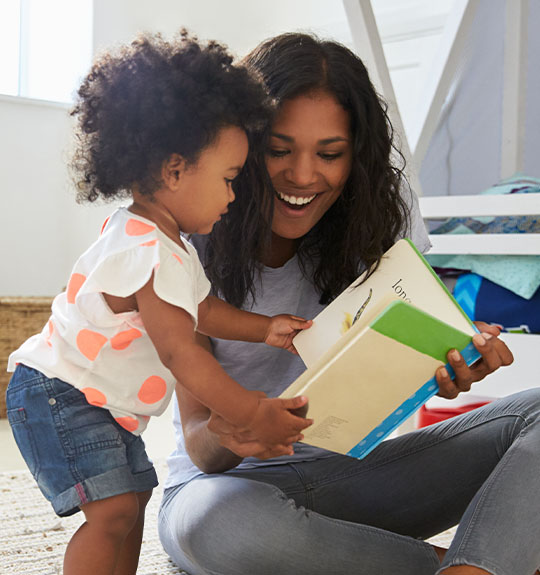 How Myopia Can Affect Your Children
Myopia occurs when the eyeball is too long, or the cornea is curved too steeply. As a result, light that typically focuses on the retina instead focuses in front of it, causing distant objects like a whiteboard at school to appear blurry.
If left uncorrected, myopia can affect your children academically, making it more difficult for them to focus and potentially causing them to fall behind in the classroom.
Our Myopia Control Methods
Regular eye exams are an essential aspect of your child's eye care routine, as they not only help our team detect any potential vision issues early on but also enable us to keep track of your child's visual development. By conducting thorough and consistent eye exams, we can identify any changes in your child's eyesight and determine the most appropriate myopia control options that can best support their eyes.
At Virginia Eye Care Clinic we use our expertise and the latest technologies, to offer a personalized approach to managing your child's myopia, ensuring their vision remains clear and healthy for years to come. If you're looking for a reliable and experienced eye care provider, look no further than our team, who are committed to helping your child achieve optimal eye health and visual performance.
Helping Your Children Excel
We aim to help your children excel not just academically but in other facets of their lives as well. Your children undergo a crucial time of visual development at an early age, and we want to help them enjoy clear, healthy vision going forward.
Contact us to schedule an appointment and slow down myopia today.
Book Appointment
Come Visit Us
You can find us on Plaza Drive in the Grundy Plaza, right along the beautiful Levisa Fork. Our team is looking forward to welcoming you.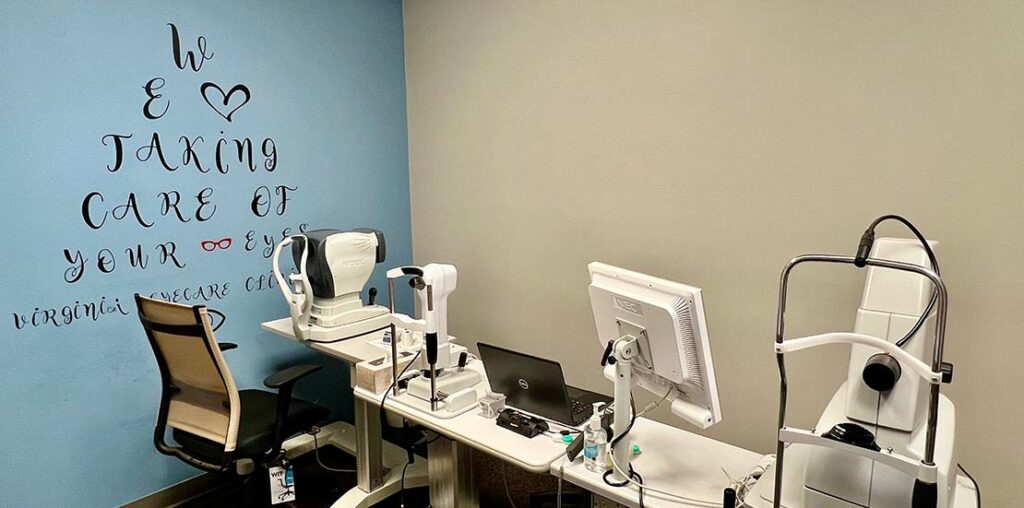 Our Address
1193 Plaza Drive

Grundy

,

VA

24614
Hours of Operation
Monday

:

8:30 AM

–

5:00 PM

Tuesday

:

8:30 AM

–

5:00 PM

Wednesday

:

8:30 AM

–

5:00 PM

Thursday

:

8:30 AM

–

5:00 PM

Friday

:

8:30 AM

–

3:00 PM

Saturday

:

Closed

Sunday

:

Closed
Book Appointment
Our Brands
We've got eyewear options for the entire family, in every budget and every style. Our team will help you pick the perfect frames for your face shape and lifestyle needs.
We carry durable frames for kids, funky colors and shapes for trendy teens, and style-savvy classics for office-goers. No matter your needs, we can find you something that fits your prescription and looks good too!